We've been doing big things around here, kids, big things!
There's not a ton to say about each individual event, so I figured I'd throw them all together in one giant picture post.  I have been holding back a few days so I could include the last big event… Benjamin's 6 month birthday, which was yesterday.  What the heck – how is he this old already?! 
Anyway, before I get all emotional…
Oh, too late.  Moving on…
In the past few weeks, we:
Bought a piece of land where we will eventually build our new home…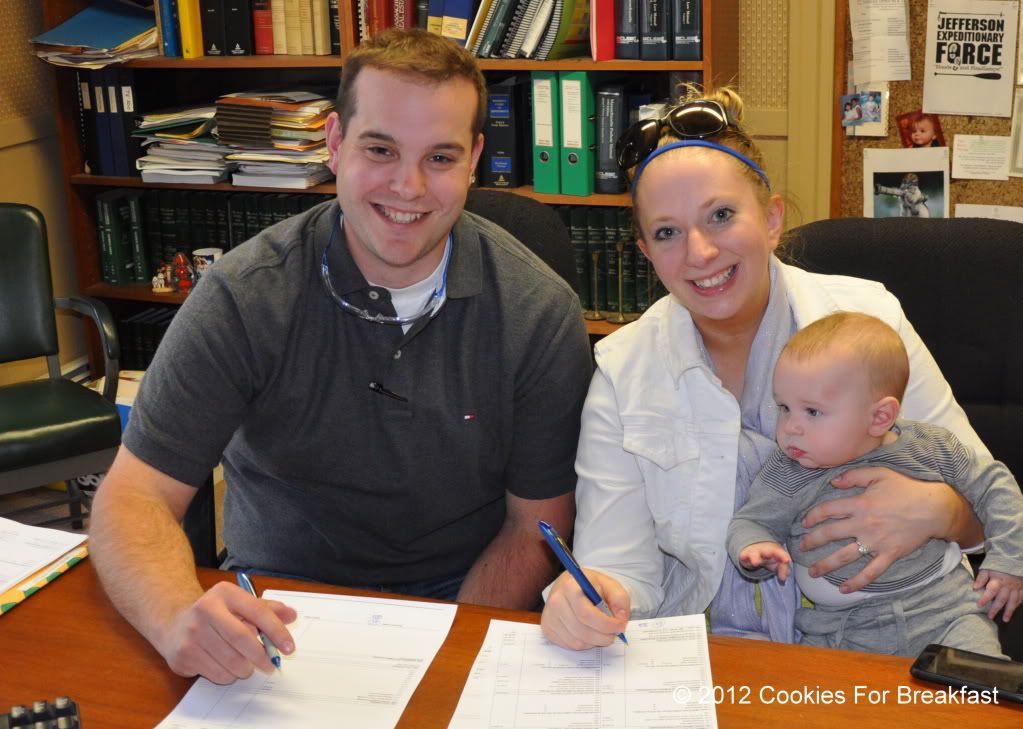 Heck yes we take photos when we have a real estate closing!  Doesn't everyone?
My husband turned 30 (Old man… ha! Except I'll be joining him soon…)…
Seriously, 30 seems soooo grown-up.  Which I suppose we are, but it certainly doesn't feel like that…
We celebrated our first Mother's Day as a family…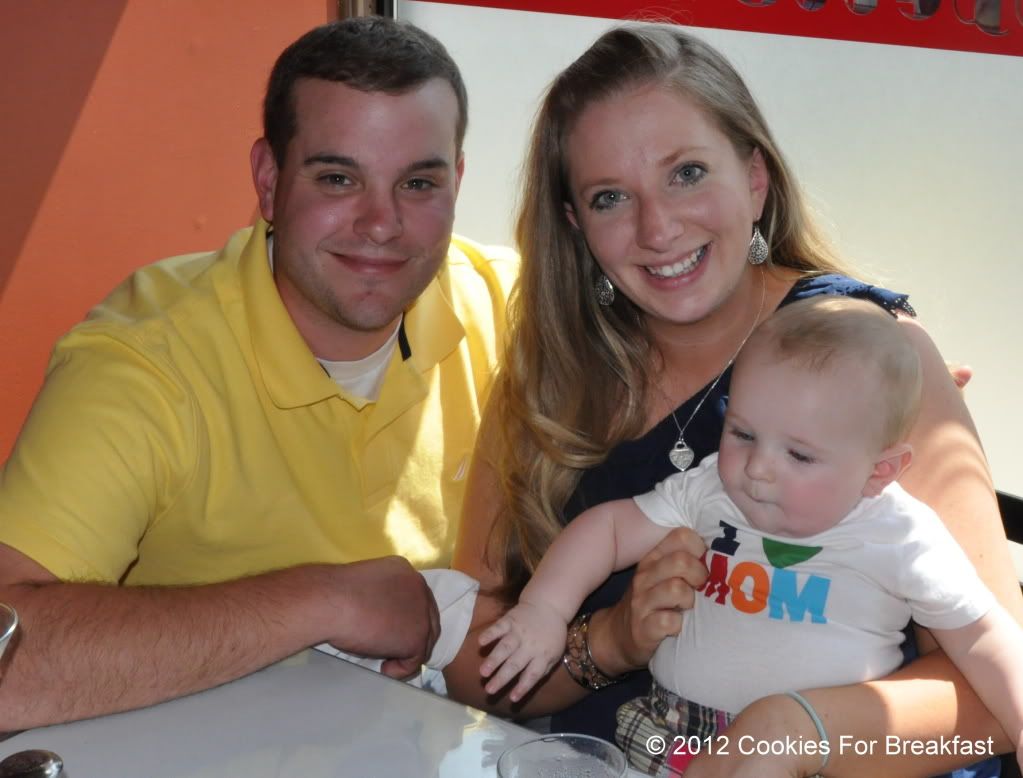 We enjoyed a super delicious lunch, right before an impromptu house showing, that *hopefully* will result in an offer this week!
We hardly exchange gifts for anything anymore (boo, unfun adult expenses!), so I was very surprised when Benjamin "gave"(okay, it was really more Derek) me my now favorite gift of all time – a "Mom" necklace with his initials on the back.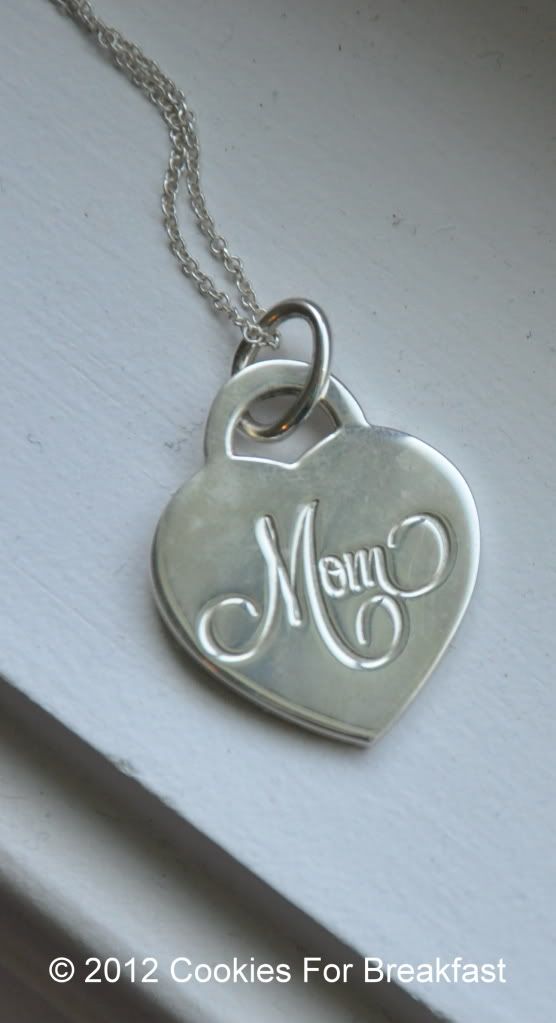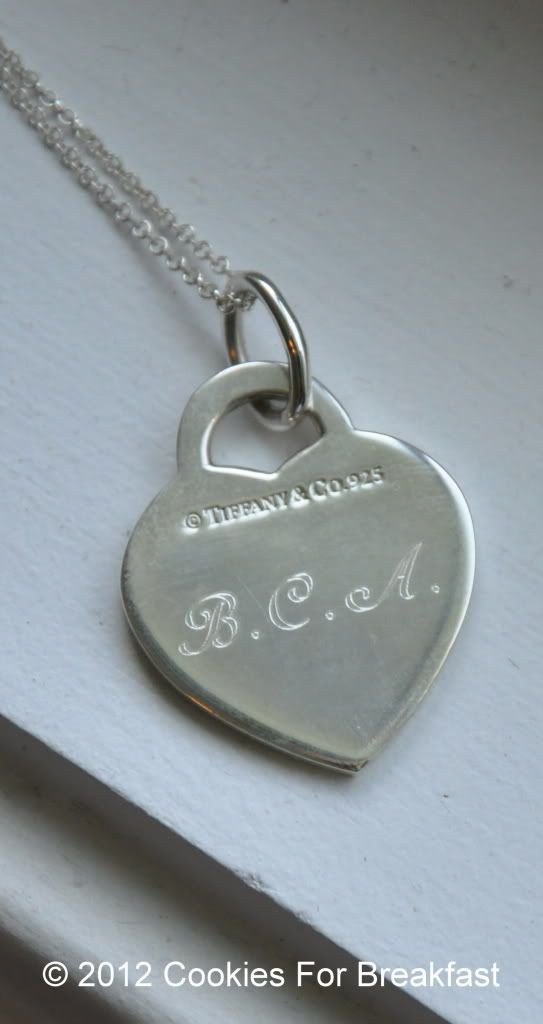 Matches my unfortunately-missing-at-the-moment bracelet, which is engraved with "H&D."
I had my MBA graduation ceremony…
Hooray! 5 years of work and money, and now I can put that to good use looking for a job, caring for a baby and keeping a clean house!  Okay, kidding about the clean house…
Well, at least we got some decent family photos out of it.
And finally, Benjamin turned 6 months old (cue sobbing and panic attack…. NOW!)…
Ack – how did this happen?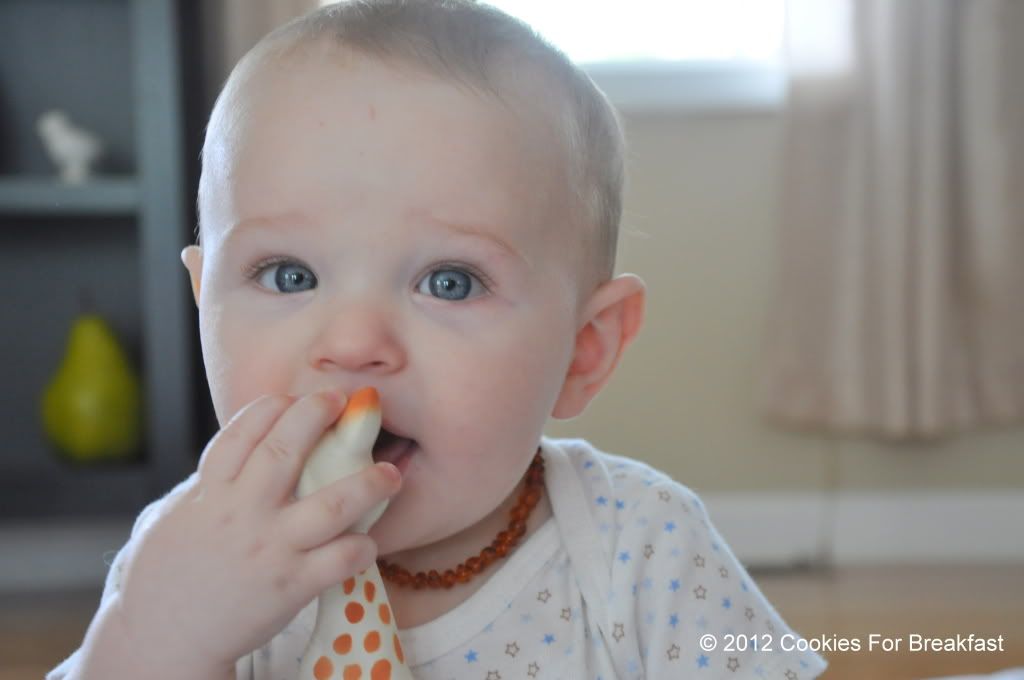 So, I'm currently trying to recover from the realization that my baby is halfway through his first year.  Yikes.  He has been here for 6 months, and in another 6 months, he'll be walking, talking, and will be a legit little boy instead of a baby.  Sigh.
Almost gives me "The Fever" all over again!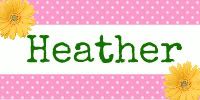 Pin It