Okay, I think I am going to turn last week's "I Would Never" into a series, since this topic is always coming up!
This week's edition: pet parenting.
I always swore that when we had children, we would never neglect our first child – our furry son – a Brittany named Cooper.  We named him Cooper after Cooperstown, NY, where the Baseball Hall of Fame is, and where my husband has some of his best memories of times shared with his dad.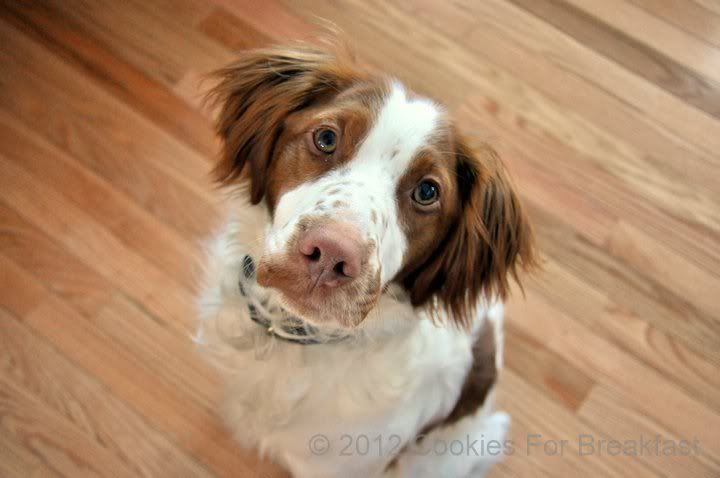 Everyone warned me that once we had Ben, Cooper would be a second-class citizen in our house.  "NO, NEVER!" I would say.  And yet it's definitely happened.
How did I fully realize this?
This arrived in the mail yesterday: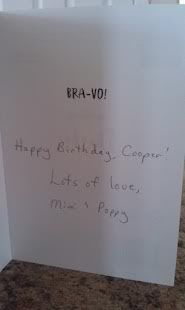 Whoops.  Oh rhymes-with-truck.  Totally forgot that it was Cooper's birthday yesterday (you have no idea how fitting this card is for him).  My mom remembered (she and Cooper share the same birthday), and her card is how I realized this memory lapse.  While in most homes, pet birthdays are not a big deal, we have always celebrated them!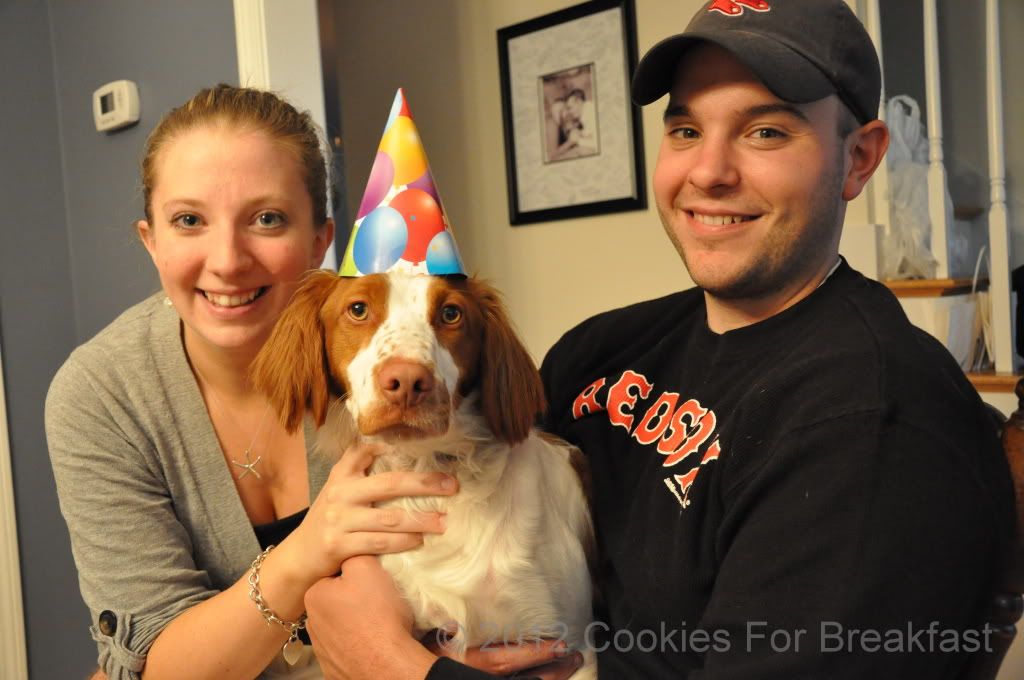 Last year: Cooper's 2nd birthday.
Complete with gifts:
Yes, he is often a giant pain in the butt.  Yes, he chewed up our brand new kitchen island when he was a puppy.  Yes, his latest "trick" is trying to escape our house to run around the neighborhood.  Yes, I cannot cook anything without his fur somehow ending up in the food.  Yes, he won't stop licking EVERYTHING (himself, the floor, the cabinets, the couch…).         Yes, we cannot get him to stop french-kissing our baby.  Ew.
But, he's a total sweetheart and tolerates a lot:
Like Benjamin kicking him in the head:
He is a great "big brother."
I swear I honestly did not pose this picture – Ben really did put his hand on Coop's head!
He tolerates me dressing him up like a pumpkin for Halloween, and Santa for Christmas: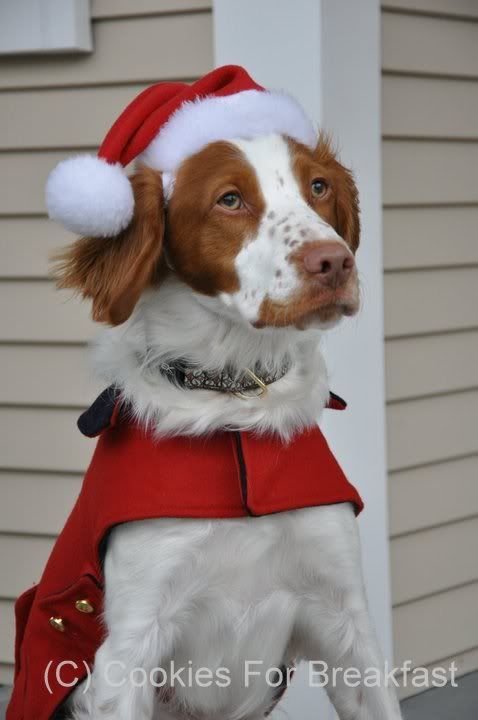 He tolerates me dropping food on him while I cook:
And even though he drives us crazy sometimes most of the time, I love that nutty dog.
July 2009 – a few days after returning from our honeymoon, and one of Coop's first days in our house.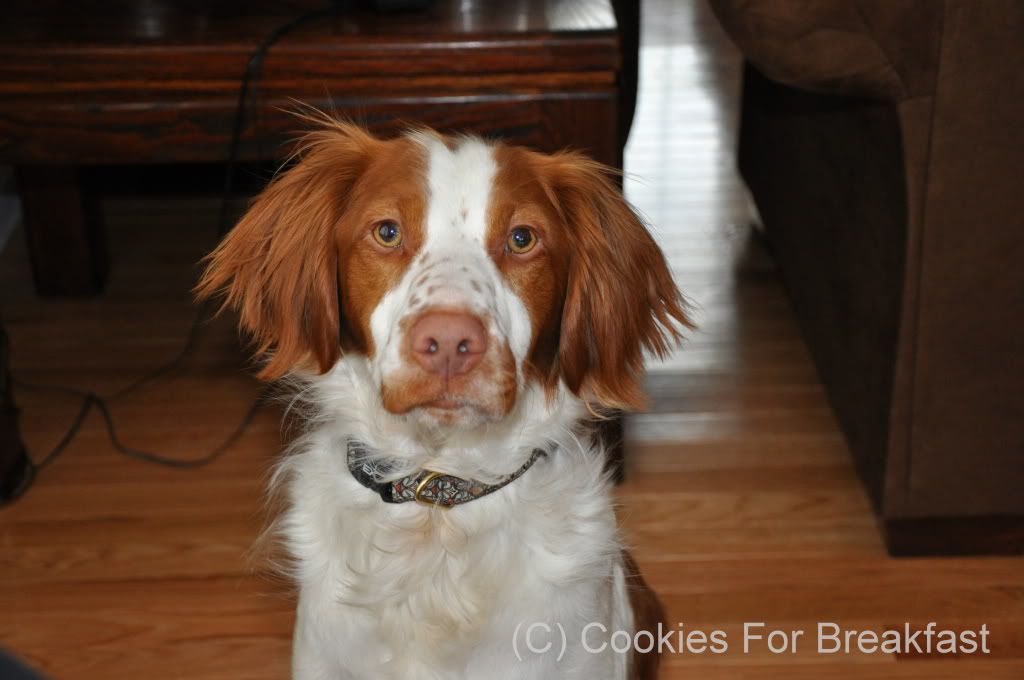 I love you, crazy dog.  Happy 3rd birthday.  I'll try not to forget next year.  And I will take you out to the pet store today to pick out a nice gift :-).
Pin It