Hellooooo everyone!
Super excited to be linking up with Jenny & Jessica today for the first ever Things That Kick Ass.  Basically, it's a quick vlog to tell you about something that kicks ass! It can be a product, a moment, a person, anything! As the girls will tell you, sometimes, there's just no other way to say it than "it kicks ass!"
Still learning how to use the webcam, and have to pat myself on the back for figuring out how to flip the camera so that the packaging wasn't showing up backwards.  But I'll kick myself in the butt for barely figuring out how to compensate for this when holding up the products in front of the camera – ha!  Still working on that left is right and right is left thing.  And yes, I now know I am pronouncing my product wrong (more on that below).
So, without further ado, check it out:
You can learn more about Lifeway Kefir, the "champagne of dairy" (don't you want to try it even more now?  Champagne?!) here.
After I filmed this lovely video on the first take, I googled, "How to pronounce kefir." Um, yeah, I was way off.  It's NOT just like Jenelle's boyfriend on Teen Mom 2.  And I said it a million times in the video.  Whoops.  But the real way to pronounce it just sounds silly:
And also, don't get me wrong about the SO Delicious line of dairy-free products.  The probiotic drink is icky, but they have some aaaaah-mazing mini coconut milk ice cream sandwiches that I just die for, and I tested out their coffee creamer this morning (not bad, and WAY better than straight up almond milk as a creamer).
If you try the kefir and love it, let me know!
Have a fab, kick ass weekend!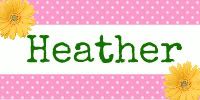 Pin It