Heck yes I just spelled "skills" with a "z" – if you can forgive me for it, check out my "mad web skillz"!
I made myself my very own, brand-spankin' new, BLOG BUTTON!  And a matching signature!  And if I play my cards right, at some point in the future, a matching banner.
Check it out!
And, a fancy new signature (see below!).
I realized after the fact that they're a little Secret Life of the American Teenager, but I love them anyway (and… I may or may not love that show… ).
So, the button is up for grabbing – grab away!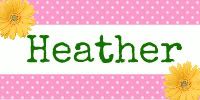 Pin It