Hooray, today we are officially kicking off our next series, Dairy-Free Faves!
Now that Benjamin and I are officially dairy-free (read more here), I've been challenged to find on-the-go snacks.
We live, seriously, in the middle of nowhere.  Sometimes I hear the twangy sounds of Deliverance when I drive on my street.
I kid, I kid.
Anyway, because of that, it takes foooorever to get anywhere, and I try to bunch all our errands together in a day to make the most of a tank of gas.
And because of THAT, I need options for on-the-go snacks & meals while we're out.
Peeps, let me tell you – dining out while dairy-free is comparable to quantum physics.  Maybe not that intense, but still confusing.  Think you can just skip the ice cream and cheese on your burger?  Nope.  There's dairy in bread, crackers, sauces, in the butter that coats pretty much everything.  It's hidden in more foods than you can imagine.  So, I've been on a mission to find dairy-free options. 
Dunkin' Donuts is the best of the best when it comes to finding out what's dairy-free on their website.  You can actually view the entire menu and filter by various allergens, as well as read the ingredient lists for everything.  I haven't found any other company that has information this easy to access.
Which leads me to… drumroll please… the first Cookies For Breakfast Dairy-Free Faves!
Mocha Coffee/Iced Coffee
My #1 favorite is a mocha iced coffee, black.  Shocker: the chocolate syrup is dairy-free!  And it's sweet enough that you don't need extra sugar, and creamy enough that it makes up for the lack of milk/cream.  I even got my mom hooked on them, and she's a diehard Starbucks fan.
Breakfast Sandwiches
Bagels in general, typically, are also dairy-free, and there's a meellion choices at DD.  My fave is the multigrain – I figure if I'm going to take in all the calories of a bagel, it might as well be made of whole grains and have a little fiber.
I pair the multigrain bagel with either egg and sausage for breakfast (of course you could do egg & bacon or egg & ham), or the tuna salad for lunch.  Yup, DD has tuna salad.  And it's good!  Who knew?
The English muffins are also dairy-free.  Sadly, my favorite chocolate cake donuts, are not.  I'll miss them dearly.
That's all for now, my friends.  Try some of my faves and let me know what you think!
This post was entirely not sponsored.  Dunkin' Donuts has no idea who I am.  Okay, the employees of the DD in my town practically know me by name (Drive through employee: "Large iced mocha coffee, black? Oh, hi Heather!"), but DD as a company – nope!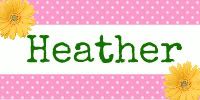 Pin It