The Big Food Day is coming.  It's almost here.  While this is pretty inconsequential to most people (okay, to anyone besides me), I'm thinking it's a big freaking deal.
I have it all planned out.  Derek thinks I'm a complete looney bin, as usual.  He attempted to give Ben some of our sweet potatoes at dinner the other night, because, "He's going to be having them anyway!" and I leapt out of my chair like someone lit my ass on fire and shoved his potato-covered finger out of Ben's face, screeching something semi-unintelligible like, "OHMYGODWHATAREYOUDOINGSTOP! HE'SNOTHAVINGSOLIDSUNTILSUNDAY! NOOOOO!"
So, as I mentioned in my weekend update, I spent last weekend getting things ready.  We dug out the Baby Bullet from our basement, I washed it up (while contemplating that the little smiley-faced cups that come with it would make great shot glasses…), and read all the books that came with it.  We pulled the feeding supplies from the attic, and washed everything.  I consulted the "allergic kids food introduction schedule" and started planning out menus. Ben practiced with a spoon, as I pretended to feed him.  What a tease!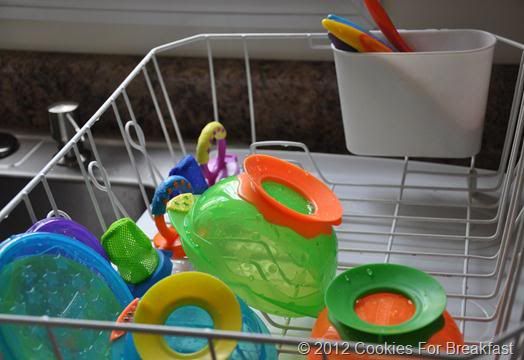 And now, we wait.
Sunday is the big day.  Yes, I totally picked the day.  There's absolutely no reason why we can't do it today, or tomorrow, or any old day, but Sunday seemed like a good day.  It's Father's Day, and I thought (until I just checked my calendar while writing this post) it was Ben's 7-month birthday (it's Saturday… whoops).
I would be lying if I said I wasn't sad about this.  I'm 75% sad, 25% excited.  This is just one step away from babyhood, and another sign that my favorite little baby boy is growing up.  I've put it off as long as possible (obviously, since he's 7 months!), and if our pediatrician wasn't nagging me about iron, I'd probably put it off for another month. 
It's not like Ben is lacking in the growth department – he was almost 21 pounds at his 6-month checkup, and I weighed him at home this week and he's now almost 23 pounds.  You, know, the size of most one-year-olds.  I've been buying… brace yourselves… shirts in size 2T!!  So he's clearly doing well on his current diet of the boob!
We're going to start with sweet potatoes.  Then move on to sushi.  Hey – can't be too early to start developing those world-class taste buds, right?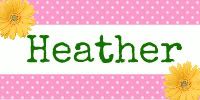 Pin It