It's finally time for the infamous Benjamin Eats – Thanksgiving Dinner edition.  After talking it up all over the internets, it is finally time to share.  I hit the motherlode with this one.
This was my favorite food photography session to date.  And Benjamin's least favorite.
That's right.  My delicious Thanksgiving Dinner brought out the real drama in my child.  Full on gagging, faces, spitting the food out – the whole bit.
To preface, up until the "Thanksgiving Dinner" meal, Ben had only eaten purees – now, they were thicker and had a little texture, but by no means were his meals chunky.
The "Thanksgiving Dinner" was a mixture of organic canned pumpkin and cooked ground turkey.  I overestimated the level of "chunk" Ben would tolerate in his food – I kept the turkey crumbles relatively large, as you can see in that initial photo.
Once I determined it was the chunks causing the gagging drama, I tossed everything into the Baby Bullet, so the texture was more pleeeeeeasing (Austin Powers Goldmember, anyone?  "I see there is no pleeeeeasing you." No?), and he was fine with it.
After that lovely collage, don't you want to know how to make this delicious meal for your very own baby?
I know I sure would.
For real, he actually didn't mind it once it was blended.  I promise.  Adding the turkey is a great way to start introducing your baby to meat.  The turkey is also high in iron, which is super important for healthy development.
Thanksgiving Dinner
30 ounces canned organic pumpkin
1.25 lbs. ground turkey (could not find organic anywhere, so hormone-free sufficed!)
Brown the turkey in a pan as you normally would, and make the crumbles as small as you think your baby will tolerate.  Let cool, then mix with the pumpkin. I recommend adding the turkey gradually, as you may not use ALL of it.  I had some left over because I didn't want it to be too turkey-ey.
If the turkey crumbles are still too big for your baby, throw the whole mixture into a Baby Bullet/food processor and blend until you achieve the desired texture.
This made a sh** ton of food – I even had a little bit of turkey crumbles left over that I froze separately.
Gobble gobble!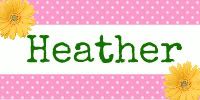 Pin It