I love sharing my latest Pinterest funnies with you on a Friday.  The bonus is that Friday Funnies is just about as much as this dusty old laptop can crank out.  You know, seeing as I wrote up a lovely OTHER post today that got deleted, to my dismay.  HP, hurry up with my computer!
ANYWAY.
So back to the Pinterest funnies.  Fraaaaaaans, y'all betta redneckognize the most amazingly insane thing to happen to my DVR since… well… ever.
Go watch yourselves some Honey Boo Boo on TLC this weekend, and that'll be all the Friday Funnies you need for years.
I mean.  I just.  No words.
You're welcome.
Until next time…  All that & a pack uh craaackers!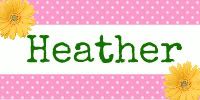 Pin It