Here's to the weekend, my friends!  And some Friday Funnies while we're at it.
Hope this helps ya kick off the weekend right!
Best someecard I've seen all week.  So true…
Legit, my voicemail has messages from WHEN BEN WAS BORN that I haven't listened to yet.  My voicemail box is full and I'm leaving it that way so no one can leave a message.
TRUE that…
It's never too early to start thinking about Mother's Day…
I find this oddly & endlessly hilarious!
I love Scott Disick.
Awn, that one's for you!
Well played, Mean Girls, well played.
True, true.
Happy weekend, kids!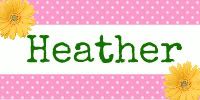 Pin It