Holy moly, friends, it's Labor Day weekend.  Please someone tell me how it is already Labor Day, and help soothe my soul because now I have to put away the cute white shorts that I just discovered in my closet…
Yes, I do still follow those rules (we've discussed this before), and yes, I do give you the side eye when you don't follow the white rules.
Anyway, I feel like I've found an explosion of funny stuff on the internets lately, which of course I have to share with you all.
No words, just hilarious.
I cannot even tell you how true this is in my house!
I have never heard this phrase before, but I'll be using it a lot.  You've been warned.
Kids today…
Yes.  Every.  Single.  Time.
When is Teen Mom 2 coming back so I can get some Babs.  Love this woman.
God I wish I was the one who came up with this hilarious idea!
Have a FABULOUS Labor Day weekend, friends!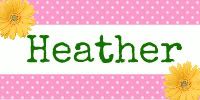 Pin It