I've been reminiscing a lot about Ben's early days, and really missing those times.  It's still hard to believe he is nine months old already.  I thought long and hard today, desperately trying to remember what it was like to care for him in his first few months, and it was the blurriest memory.  I was horrified that I did not remember *that* much about what it really was like, what we did all day, how I felt, and what I was thinking.
Thanksgiving 2011: 8 days old
Even though I keep reminding myself to be present in the moment with Benjamin – to enjoy every little milestone, every second of every minute of every day – it is still easy to get caught up in the day-to-day and sometimes frustrations of raising a child.  The moments slip away so quickly, and despite my greatest intentions to fully live in every moment and to remember everything, I haven't been doing that nearly enough.
I was reminded of this tonight.  Ben was showcasing his usual bedtime antics, and I was growing more and more frustrated.  How long will he take to fall asleep tonight?  Why can't he fall asleep on his own?  Will it be this hard forever?
I do not normally hold him in my arms and rock him to sleep, because frankly, he's heavy.  Every night, we do a little side-lying nursing dance, and he goes to sleep.  With his constant flailing tonight, it wasn't working, so I jumped out of bed, and started bouncing, swaying, and walking with him.
I checked the clock.  8:21.  Okay, I'll try this for 5 minutes, and see if it works.
Bouncing… rocking… swaying…
Checked the clock again.  Still 8:21.  Not sure if I can stand 5 whole minutes of constant movement with this heavy load in my arms.
Then, almost immediately, at 8:22, he settled, and nuzzled his face in my neck. Ahhhh…
And then, time stopped.  I noticed details that I normally miss.  The way the moonlight streamed in from the bathroom and hit the bedroom floor.  The glow of the clock on our DVR.  The combined whir of my laptop and our ceiling fan.  The "peepers" outside, making that delicious summer sound.
I felt his weight in my arms, his sweat on my skin, and limp hands on my shoulders.  I took a minute to breathe in his scent and kiss his fingers.
I realized these are the kinds of moments I should relish in.  The first teeth, first steps, first foods – those all are huge and fun and easily remembered – but the day-to-day moments – those are the ones that we tend to let slip by, and those memories are also the ones we cherish the most.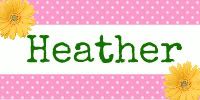 Pin It