Helloooooooo friends!  I'm back, my computer is back, hooray!  I'm still working on getting this beast fully up and running, loading all my files back on, installing Office, etc., but you betcha I put LiveWriter back on first so I could be here with you lovely people today.  With the way this is going, I should be 100% back up and running in a week.  Oy.
So let's get to it!
Can I tell you the sheer delight I had last month when catching up on emails from vacation (yes, it's been THAT long) to see a note from the ever sweet Jana Faith, saying she nominated me for a Liebster Award?!?!  And then before I could finish my writeup, I got a Twitter callout from Mary saying that she nominated me as well?  And then before I finished THAT writeup, I got an email from Melanie with a third nom?
Yup, nearly just about fell off the couch.  I feel a little like this:
Aaaanyway, this is THE LONGEST POST OF ALL TIME.  I'll even give ya an award of my own if you make it through the whole thing.
The Liebster award is given to upcoming bloggers who have fewer than 200 followers. The meaning: Liebster is German and means sweetest, kindest, nicest, dearest, beloved, lovely, kind, pleasant, valued, cute, endearing and welcome."- Adrian (Adrian Loves Owls)
As part of receiving the award, I am also to give the award to 11 other bloggers.
To-Do List for Award Recipients
Each person must post 11 things about themselves.

Answer the questions that the tagger set for you PLUS create 11 questions for the people you've tagged to answer. (So, I have 3 sets of questions to answer.)

Choose 11 people and link them in your post.

Tell your nominees that they were nominated!

No tag backs.
11 Things About Me
I had Julianne-Moore-red hair until I was about 2 or 3.

My secret talent is knowing the words to every dirty song EVER. Go ahead, try me.

I love eating cake mix batter (no raw eggs) as a snack.

I recently figured out that hardcore cardio gives me straight up migraines with crazy, blinding aura.  Yep, allergic to exercise.

Hanson's MMMBop is my FAVORITE SONG OF ALL TIME and it can cheer me up like nothing else ever.

I buy parenting books like it's going out of style, but never read them. I have good intentions, but then get overwhelmed and they just sit in a pile.

One of my favorite jobs of all time was when I worked at Subway for a year when I was in college.  And had "Sandwich Artist" on my resume for years afterwards.

During my stint as a Sandwich Artist, I always volunteered to do "inventory" at closing – AKA locking myself in the walk-in freezer and eating all the cookie dough.

I legit have OCD. Like I should be in hardcore therapy for my fear of vomit.

I hate vegetables, but LOVE brussels sprouts. But only cooked with a pound of bacon.

I could read when I was 3 years old, but couldn't skip until I was at least 5.  The skipping used to drive my elderly ballet teacher crazy. She would constantly tell my mom, "Um, Heather is STILL having trouble skipping," as I happily trotted across the floor, dragging one leg.
Jana's Questions
What's your favorite color?  Pink! 

Which do you prefer: odd or even numbers and why? EVEN!  I've always been a little a lot OCD about even numbers.  My faves are 2, 4, and 8 because if you divide those by 2 (well, with the exception of the number 2, but I like it anyway), you still have an even number.  Like if you divide 6 by 2, you get 3 which = bad. 

What's your favorite holiday and why?

  I love the Christmas season, but I LOOOVE Thanksgiving.  The biggest tragedy of Ben's birth was that it was right before Thanksgiving, so we couldn't attend my aunt's dinner, which is like, my favorite celebration of all time.  Thanks, Benjamin.  (kidding, kidding… having a baby is way better than any party!)

What's your favorite season? I love summer because the days are so carefree and the weather is gorgeous, but I just get so DANG EXCITED for fall.  The decorations, the smells, the foods, the holidays… AHH!

What grown up job did you want when when you were a child?

ER doctor, I kid you not.  Then I grew up and realized I HATE ALL BODILY FLUIDS, so that job is obviously not for me.

What job have you been procrastinating? This giant list of blog posts I need to write.  Most of them are time-consuming ones, which is why I've been putting them off like a mofo. 

What restaurant do you love even though you know you shouldn't?

Chinese buffets.  This is one of my guiltiest pleasures.  I'm embarrassed to admit it, and embarrassed every time I go to one, but what can I say, I'm a little gluttonous and can't turn down unlimited

fried cat

chicken fingers and the sugar-coated doughnuts.   

What makes you laugh?

My funny ass self.  Hahaha I kid, I kid.  (maybe not really… sorryI'mnotsorry).  What makes me laugh?  SOMEECARDS!

Are you a morning person or a night owl? Night owl, definitely.  Said the girl writing this at 1 am.

Do you believe God has a sense of humor? Why? I feel like yes.  If God was just a serious dude, why would us humans be so funny?  Amiright? 

What's your favorite Disney movie? The Parent Trap.  I loved the old school one, but I love the Lindsay Lohan one even more.  If that's on TV, I'm watching it.
Mary's Questions
1. What is the one hair product you can not live without?  Some kind of heat styler.  My beloved Sedu flat iron broke recently, so I've been making do with a cheapie curling iron.  And it's been humid this summer too.  I look like the Lion King on most days. YIKES.
2. Do you like Target or Walmart?  I love them both.  I know, it's not cool to love Wal Mart, but I do.  It's the closest store to us out here in the boonies, and you know what?  Can't beat the prices.  Don't care if it's all made in China.  And Target? LOVE IT.  If the nearest Target wasn't 45 minutes away, we'd be flat out broke.

3. What is your favorite hobby? Does blogging count?  No?  Watching reality TV?  No?  Okay then, cooking.
4. Would you ever have plastic surgery? Abso-freaking-lutely!  Nevermind this "play the hand you're dealt" – give me Botox or give me death!  If I wasn't so horrified about the recovery, I'd get a tummy tuck too.  I'm interested in finding out how c-section recovery compares to tummy tuck recovery.  Because if it's similar, WELL THEN SIGN ME UP.
5. Coke Pepsi? If we're talking full-calorie, I pick Coke.  But for diet, I pick Pepsi.  Full calorie Pepsi is too sweet, but the diet is perfect.  Full calorie Coke is the right amount of sweetness, but the diet isn't sweet enough.
6. Favorite grown up drink? Hmm I've been loving margaritas lately, but I'm a sucker for a GOOD mojito.  I've had plenty of ehh mojitos, but a good one?! MMM…
7. Favorite nail polish color? Right now I'm loving China Glaze "Flip Flop Fantasy," except it chips like a mother.
8. Favorite time of year? This is super tough – summer or fall.  Probably fall though.  I get SO into the smells, the flavors, the weather, the activities… ahh…

9. Favorite trashy reality show? Currently, Here Comes Honey Boo Boo.  Additionally, ALL TRASHY REALITY SHOWS.  Real Housewives (OC, NJ, BH), Dance Moms (& Miami), Jersey Shore, Snooki & JWoww, Teen Mom (&2) – love to them all. 
10. Do you prefer ebooks or real books? Real books.  I can't get into this ereader thing.  Staring at a screen like that gives me a headache.  I love the feel of a real book.
11. Do you believe love at first sight? No.  Sorry, definitely not.  Strong attraction at first sight?  Sure.  Real LOVE?  No way.  It takes way more to fall in love with someone than just looking at them.
Melanie's Questions
1. What is your favorite cereal?  Lately, I've really been digging 365 Organics oatmeal with flax seeds.  Seriously.  Though Derek just bought Reese's puffs which are amaze…
2. What did you want to be when you grew up? See #5 in Jana's questions and laugh a little bit.
3. If money, education, or conditions were no object, what career would you want to have?  An artist.  Keep in mind, I'm a HORRIBLE artist, but painting/drawing/creating is so soothing!
4. Who is your celebrity crush? Javier Bardem.  Need I say more?

5. What store is your favorite?  I go apeshit over Target, Forever 21, and Trader Joe's.
6. If you could only eat one animal for the rest of your life, what would it be? Probably chicken, but I have had some hardcore beef cravings lately. Like knock your socks off, I-need-beef-now, and I normally don't eat much red meat at all.  And don't get me started on bacon…

7. What season is your favorite and why?  Fall.  See answers above!
8. Where do you want to retire? Wherever my children are! Legit.  As long as it's not Alaska – I think I would go crazy without hot summer days, and when there's like, 5 hours of daylight in the winter.
9. What is your favorite scent? Anything fall. Pumpkin, apple, YUM. Oh, and new baby. DEF.
10. What app is your favorite? Instagram. Like holy balls, I love Instagram.
11. What is your dream car? Doesn't exist.  It would be the biggest SUV of all time to fit all my sh** into, also get 100 MPG and be one that I am actually capable of driving.  I can barely manage my Explorer.
Questions for My Nominees
If you could hang out with one reality TV star, who would it be?

What is your current goal as a blogger?

McDonald's or Wendy's?

What's the craziest thing you've done on a night out (alcohol-induced or otherwise)?

If you could pick a new name for yourself, what would it be?

Favorite Saturday Night Live skit/character?  Bonus points if it's this:

Share a link to your favorite recipe of all time!

What's one thing you are dying to add to your wardrobe right now?

What is your best quality (personality/physical/whatever)?

What is your guiltiest TV pleasure?

What is your guiltiest food pleasure?
Blogs I'm Nominating
Of course, there is no obligation to participate!
The Memoirs of Megan

(okay, this is a cheat because she has way more than 200 followers, but whatever, I'm cheating; she deserves an award!)
Phew.  Thanks for making it to the end, friends!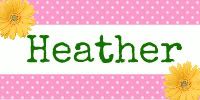 Pin It