Get your mind out of the gutter – my latest favorite word is not a 4-letter one (though, if you know me… good guess!)
I have been saying no a lot lately.
~~~~
No you can't play with power cords.
No you can't climb into the oven drawer.
No you can't play with "the other side" while nursing, if you are going to do so with your fingernails. Ouch.
No you can't stand in the bathtub.
No you can't pull knives out of the dishwasher and play with them.
No you can't eat dog food.
No you can't climb on the toilet.
No you can't play with dirty shoes.
No, for the love of god, NO you cannot pull my hair!
~~~~
I realize Benjamin is now in a super active, super curious phase, which is NORMAL.  But good lord, it is frustrating.  He is into EVERYTHING.
I try to make the house as safe as possible for him to explore – can't be stunting that development, ya know - so I don't have to say, "NO" all day long, but until we live in a plastic house with padded walls, "NO" is going to be a large part of our vocabulary.
I try to pick my battles and say no only when necessary, but I'm also trying to teach him appropriate boundaries.  Appropriate boundaries for a 9-month-old?  Good luck to me…
All day long, I think, "If I've said it once, I've said it a thousand times!" and yet he's still far more interested in the things I've told him he can't do, than the things he can.  Dog bone as a toy?  SURE!  Toys as toys?  You crazy, Mama!
He will only be this little once, and I try to use that as perspective.  Someday, he will be big and grown up and I will miss these days desperately.  At least I think so, anyway!
Any mamas have tips to help me maintain my sanity?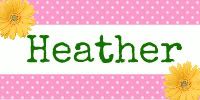 Pin It