Our little Benny has been very busy lately.
On top of learning how to walk and just being so stinkin' cute all the time, he's popping his four top teeth!
Check those suckers out!  Say it with me now, "Awwww what cute little teefies!"
Actually, don't, because I hate baby talk.  Benjamin, those are your teeth.  Your incisors.
Phew.  MUCH BETTER.
Anyway, I've gotten a lot of questions about the necklace that Benjamin wears.  Turns out it actually does something other than make him look like a cool stud-muffin. 
It's a Baltic amber teething necklace!  Amber has a natural healing property, and when it's against the warmth of your skin, it releases healing oils, which help relieve the pain of teething.  It's been huge pain remedy in Europe for like, ever – my mom tells me that my Polish grandmother would bring amber back from trips to Poland.  And if Polish grandmas use it, it must work, amiright?
To be clear, he doesn't chew on the necklace – simply having the amber against his skin helps with the teething pain.  Amazing, huh?
We bought the necklace around the tail end of Benjamin getting his bottom two teeth, so I'm not sure how much it helped.  But, he's been wearing it nonstop since then, and his latest teething phase has been much easier than last time around.  Top teeth are less painful, but the difference is so significant that I'm attributing a lot of the improvement to the necklace.
It makes me a little squirmy to frequently give acetaminophen or ibuprofen, and having the necklace has really helped reduce the number of times we've given him any kind of medication.  A win-win for all.
I was a little puzzled when I first started searching for a necklace for Benny, so I put together a few helpful tips for all you wonderful people, in case you're in the market!
3 Amber Teething Necklace Tips
Authentic

- Make sure you're purchasing a REAL amber necklace from a reputable vendor.  There are many fake necklaces on the market, and you can even

test

your amber to see if it's real.

Constant Wear - The baby should wear the necklace as much as possible, for maximum effect.  Benjamin wears his 24/7 – we never take it off.

Safety - The necklace should be baby-safe!   

Strong thread should be used to hold the beads together.  Ours is made from silk.

Knots in between beads help prevent choking.  If the necklace breaks, the beads remain on the thread, with one, at most, falling off.

Small beads also minimize choking risk.  The beads on our necklace are so small that even if Ben managed to swallow one, he wouldn't choke.

As always, make sure you supervise your baby when he/she is wearing the necklace.
We got this Knickernappies amber necklace from Nicki's Diapers.  Neither are sponsoring this post – I'm just letting you know where we got ours because we love it!
Do you have any natural/homeopathic remedies that you swear by?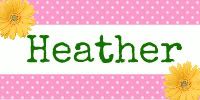 Pin It