Oh hello friends!  Quick week this week after the Labor Day holiday, eh?
Who am I kidding.  This week was just like any other.
And now for a few of my fave funnies of the week!
MY LIFE IN A SOMEECARD…  And D wonders why the house is a mess and nothing is done when he gets home…
Same goes for girls whining in the fitting room, "But the size 0 is toooo smaaaaall!"
And while we're on the topic of fat jeans…
True that…
A classic…
Oh we all know at least one…
HA!
I swear my dog is crazy enough to do something like this…
HAHA llama bombing!
Kills me every time!
Happy Friday, friends!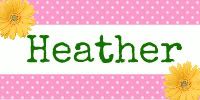 Pin It