I'm not usually the announcement type… mostly because I haven't had anything super crazy exciting and insane to announce.
First…
The most observant of people will have noticed something new in my sidebar.  In case you missed it, it's this;
What the whaaat?!
Yes, for real, I'm dying of excitement over here!  I've been reading blogs for years.  And I've been following Blissdom-attending-bloggers for years.  Each year, I would see the photos and read the recap posts and think, "Someday, I MUST go to this."  And then I started Cookies For Breakfast, with many goals in mind, and one of them being to attend Blissdom.
And now it's happening.  SQUEEE!
Prepare yourselves for a million more posts coming on this in the future, as Blissdom gets closer.
~~~~
And second…
This started happening in our house last Friday.  And it's been happening more and more, with increasing skill, since then. But it's very clear, things are a-changin!
Happy Thursday, Friends!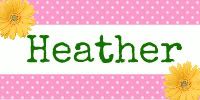 Pin It