Okay, get your mind out of the gutter… it's not THAT kind of toy.
Anyhoo… this mama got a brand new toy last week, and oh, am I excited about it. 
And with this new toy, prepare yourselves, because you'll be seeing a lot more cute stuff like this:
and this:
and this:
Why yes, he IS wearing his lobster overalls for our pre-lobster-dinner-lobster-play!
So. Stinking. Excited.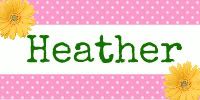 Pin It