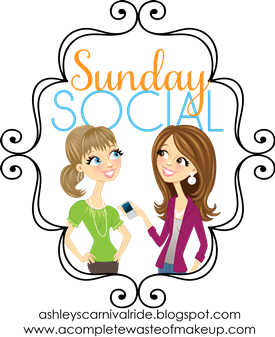 It's Sunday Social time again with Neely & Ashley, and on one of my favorite topics – people as children!  Legit, one of my top 3 things in life is pictures of people when they were little, so friends, I hope you all have some photos in your posts this week!
And because I like to reciprocate: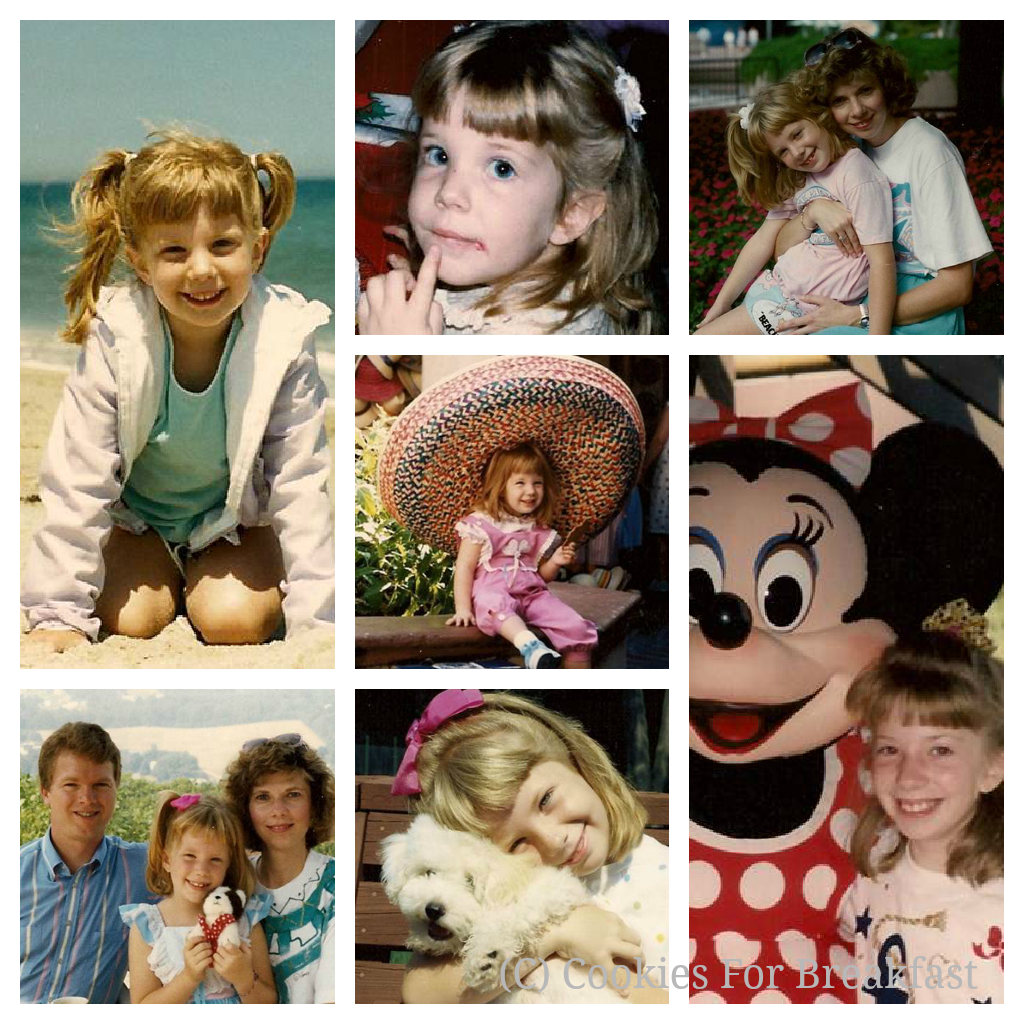 1. What do you miss most about being a kid?
The lack of responsibility.  Not having mortgages, jobs, bills, worries about the future.  Being able to make money and spend it however I pleased. 

2. Did you have a nickname growing up? What was it?
Guys.  I'm about to reveal something incredibly embarrassing.  Maybe even more embarrassing when I posted that photo from middle school in a previous Sunday Social.
My parents and I make up The Bunny Family.  I can assure you, I do not participate in this nonsense.  But my parents call each other, and me, "bunny."  As in, my dad is "big bunny," and my mom and I are "bunny."  I have no idea where this ridiculousness came from, and it's essentially the most embarrassing thing ever, of all time.  As an example, if I'm talking to my mom on the phone and we're hanging up, she says, "Love you , bunny," or, "Bye, bunny!"
Good lord…

3. What was your favorite thing to do at recess?
Nothing athletic.  I hated tag, dodge ball, etc. because, lesbehonest, I suck at sports.
Monkey bars were really my bag.  Bird's nest, anyone?

4. What did you want to be when you grew up?
For real, an ER doctor.  WTF.  I later realized that I HATE ALL BODILY FLUIDS and that probably was not the best career choice for me.  I was clearly just watching too much Doogie Howser.

5. What was your favorite toy?
As a small child, my Lolly doll.  You can see her in the picture below, all smooshed up.  I actually went through 4 Lolly dolls when I was little.  I would wear them so ragged – I mean completely NASTY black shreds – that my mom had to keep replacing them.  She still has every single one in a box somewhere.
I also had much love for my party kitchen, Barbies, Fashion Plates (kids from the 80s, TELL ME you remember this!), and some other fashion designing crafty thing that I can't remember the name of.
And shocker, I LOVED playing outside, and getting dirty.  I mean, who was that kid and where did she go?

6. What is the funniest thing you did as a kid that your parents still remind you about?
God, I was a really, um, eccentric child, so the stories are endless.
The first one that comes to mind is when in first grade, after learning all about Martin Luther King Jr., I came home asking my mom what we were doing to celebrate his birthday.  Like full on, "WHERE'S THE CAKE, MOM! DON'T YOU KNOW WHAT DAY IT IS?  COME ON!"  And I was legitimately incredibly pissed off when there was no celebratory party.  Or cake.
That's all for now friends.  I'll leave you with this, and the statement, some things never change.
Or…
Fabulous at any age?
You rock those swimmies, girlfraaaaan!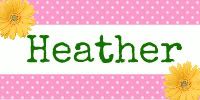 Pin It