Friends, GET EXCITED over this one.  I'm about to give you the most delicious and easy recipe you'll ever make in your LIFE!
I think we've all seen this chicken going around Pinterest for awhile, and it seems almost too good to be true.
4 ingredients?
Minimal prep work?
30 minutes cook time?
Say it isn't so!
Except it IS THAT GOOD!  In fact, I'd say it's pretty amazing.
I loved it so much that I made it two days in a row!
Pinterest Inspiration: Easy Garlic Chicken
Cookies For Breakfast Version: Easy Garlic Chicken With Double Deliciousness
I say, "double deliciousness," because I LOVE SAUCE.   I'm a saucy kind of gal.  So whenever a recipe calls for some kind of sauce/coating/etc., I double it.
Both times I made this chicken, I only used 2 boneless chicken breasts (Pinterest recipe calls for 4), and I kept the amount of other ingredients the same.  So, double the sauce, double the deliciousness.
Also – you'll see the black ish all over the pan with the chicken in it.  Looks burnt and bad, but it's actually just caramelized brown sugar sauce – and it's DELICIOUS.
And yes, this chicken is so good that I put it on a pedestal.  No, really.  For the picture.  Necessity is the mother of intervention when you don't have a perfect white plate for photos.
Ingredients:
2 boneless skinless chicken breasts
4 garlic cloves, minced
4 tablespoons brown sugar
3 teaspoons olive oil

Directions:
1.  Preheat oven to 500°F and lightly grease a casserole dish.  I used coconut oil.
2.  In small sauté pan, sauté garlic with the oil until tender.
3.  Remove from heat and stir in brown sugar.  This makes a bit of a paste.
4.  Place chicken breasts in a prepared baking dish and cover with the garlic and brown sugar mixture.
5.  Add salt and pepper to taste.
6.  Bake uncovered for 15-30 minutes.

Printable recipe here.
Enjoy!  Let me know how you like it!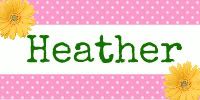 Pin It