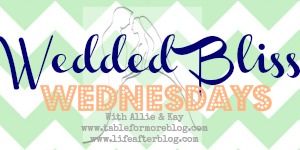 I'm linking up again with Kay & Allie for Wedded Bliss Wednesday's, and this week's topic is marriage advice.
I feel vastly unqualified to give marriage advice – I mean, I've only been at this for 3 1/2 years, BUT, we have been together for almost ten, so that has to count for something!  And because I love you all so much, I've peppered this post with semi-relevant wedding photos.
(Psst and if you haven't entered my Scentsy giveaway, go enter now!)
If you could give one piece of advice to any married (or soon-to-be married) couple, what would it be?
Enjoy the little, simple things.  We love doing errands together.  I legit get so excited if Derek calls home from work, and says, "Hey, want to go to Costco on Friday night?"  If he needs to go to Lowe's for something as simple as a screw (tee hee… see what I did there?), I'm all, "I WANT TO GO!" 
I love doing things with the three of us as a family, and I love baby-free date nights too – but neither has to be a big extravagant occasion.  Breakfast at our favorite spot, a walk in a local nature preserve, or our infamous aforementioned Costco dates – those are the times I love the most.
What is an absolute MUST for any marriage/relationship?
Time alone together!  Yes, it's fun to spend time with other couples, friends, and family.  And everyone spends the majority of their waking hours at work.  Once you add kids into the mix, you're even more time-crunched.  But it's so important to have alone time with your partner to help reconnect and remember why you're so in love in the first place!
What is the #1 no-no in a marriage?
Not showing your partner how much you appreciate him/her.  And I'm actually pretty horrible at this! (I love you, D!  You rock my socks!)
What is the biggest lesson you have learned from your marriage?
Pick your battles.  Though I am definitely still learning this one. 
If I'm upset about something, I have the worst word vomit of all time.  I have to get it out IMMEDIATELY, regardless if the timing is completely inappropriate, or if I should let it go altogether.  Always room for improvement, eh?
Happy Wednesday, friends!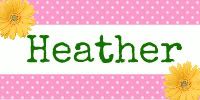 All photos in this post courtesy of Agnieszka Wormus, A Brilliant Photo.
Pin It