Okay, more like vacation time, but vacation is kind of like a party, right?
Anyway, my friends, I am officially on vacation.
I have one or two things scheduled for the upcoming week, but it will probably be pretty quiet around here.
Unless I get the urge to bust open my laptop when I should be sleeping.
LIKE I'M DOING NOW.
Never fear, I'll be back with a vengeance soon enough.
You know you're addicted to social media when: thinking about taking a vacation from your laptop makes you twitchy…
I'm sure I'll survive.
Catch ya on the flip side…!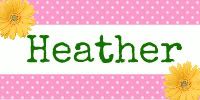 Pin It