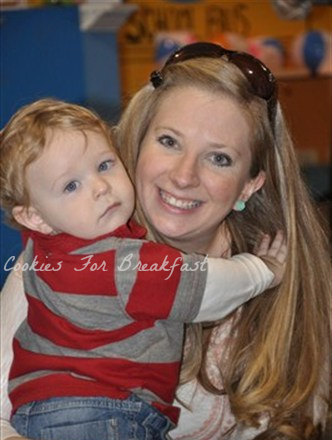 Oh my holy moly, friends, Cookies For Breakfast is celebrating ONE WHOLE YEAR of blogging today!
I'll spare you the usual long yada-yada of blogiversary posts, and no, there won't be a giveaway unless I hit it big in Vegas… but yes, at this very exact moment, one year ago today, I started Cookies For Breakfast, and I continue to be amazed and excited about the opportunities I've come into through blogging, and the wonderful friends I've met through this space. 
I have so many goals for Cookies For Breakfast for the future, and I'm anxious to start rolling towards them.  In my second year of blogging, I'll be attending my first-ever blog conference, Blissdom, which I'm just BEYOND about.  I'm hoping that I'll learn enough to make CFB pretty freaking incredible, and get the tools to double my readership in the coming year. 
Since I already wrote my 2012 year in review post (A lot of you are pretty new here, so go check that post out now!  Really!  Go look!), I'll give you a quick rundown of my most popular posts, as picked by you!
2012 Most Popular Posts
So thank you, thank you, for being your most amazing selves, and following along as we continue to grow!  Much love to you all!
Pin It