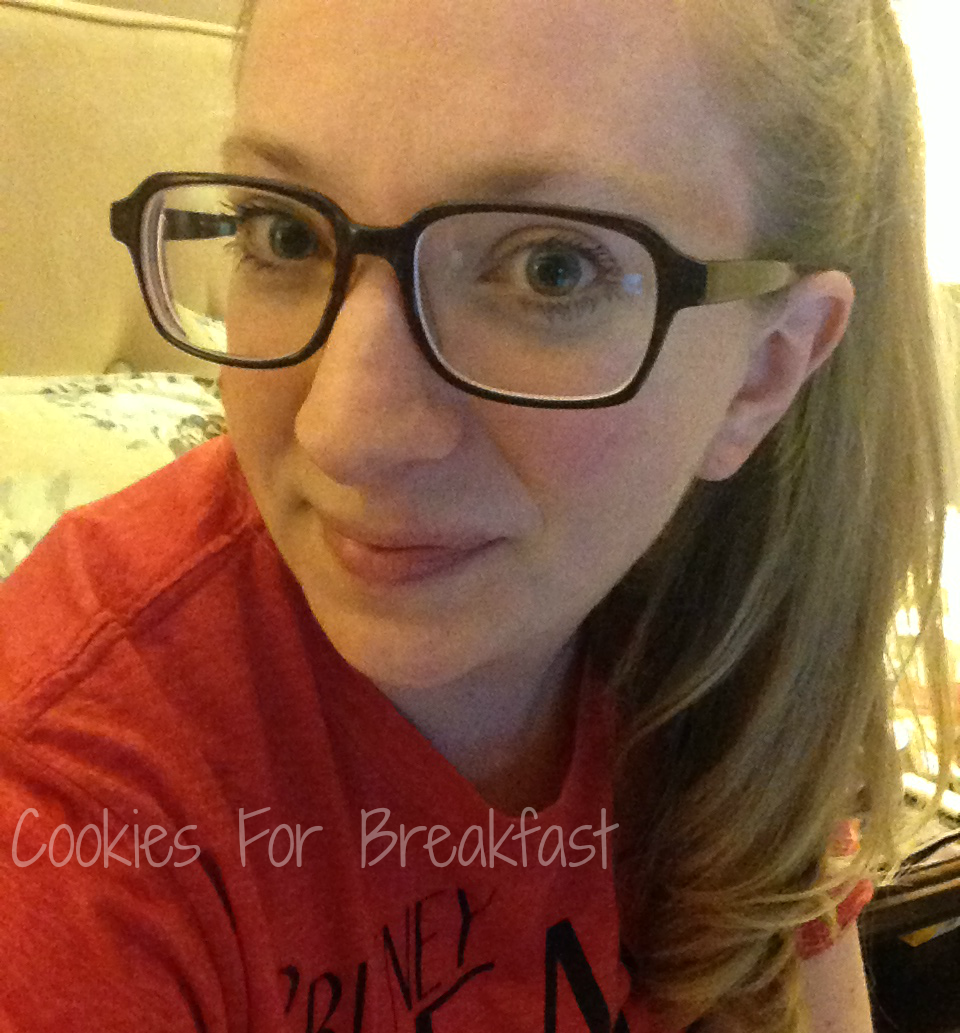 Why yes, that IS a Britney Spears Femme Fatale tour t-shirt.
One of the best parts about blogging is that you get to review some fun products, and I was really excited to hear from Firmoo with an offer to review their eyeglasses.
I've been eyeing (pun intended… tee hee…) the geek chic eyeglass style for awhile, but I've been too scared to commit.  I normally drop a lot of money on eyeglasses, and trying out a new style that I wasn't 100% sure I'd love, for all that money, was just not in the cards.  Hey, we're on a budget, people!  Sooo, this was the perfect opportunity to try out a new style.  I picked out this pair. 
I'm seriously shocked at how good the quality is, especially considering the low prices on Firmoo's website.  The website also has this cool tool where you upload a photo of yourself, and you can virtually "try on" the glasses.  And honest to god, the glasses I ordered look just like how they did in the virtual showroom.
They have a fabulous program where new customers get their first pair of glasses for free (though you do have to pay shipping). 
I'm already itching to buy another pair, like, yesterday.
On top of all that wonderfulness, you can enter to win a free pair of your own! Yes, yes, I know you can get your first pair free too, BUT if you win THIS giveaway, you won't have to pay shipping! So I'd say that's win-win.
How many times can I say, "Um," and, "Nerdy," in one video? I won't even get into the camera angle…
Enter below!
a Rafflecopter giveaway
Pin It