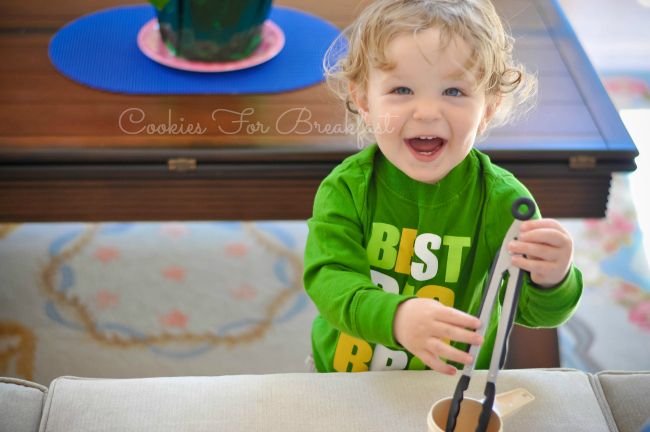 Guess what's been sitting in my drafts since, oh, well, April?  Mommy brain? 
Anyway, this is the story of how we found out about baby #2, what we are calling a "planned surprise."  Because we were TTC, but did not even have one spot of faith that it would happen this quickly.  Hence the surprise. 
~~~~
There is no big grand crazy way that we found out (is there ever?), or how I told Derek, but every single time I reminisce about the exact moment I found out, I can't help but smile and get an excited, warm fuzzy rush all over again.  My stomach does a little flip every time.
We obviously didn't want to spend our entire long time apart with me being pregnant.  That for sure wasn't the plan.  But as we all know, sometimes life has other plans. 
We expected it would take long.  It took awhile when we were trying to get pregnant the first time, and given that we aren't even living together, we figured it would take even longer.  I mean, what are the chances? So, we figured out a timeline and padded in time for "trying" and tried to match it up with when our house was expected to be finished – something I was thinking about a lot when I wrote this post on the timing of #2. 
Six days after I published that post, I saw those two pink lines. 
With Benjamin, we used the basal body temperature method and I tracked every conceivable symptom, but this time, I couldn't get my act together and actually remember to take my temperature in the morning. 
The first day I remembered to take my temperature was the first day I tested positive. 
Despite not temping, I'd had other TMI signs that we might have timed things right a week or two prior, and figured, hey, why not test.  Derek and I had just spent the weekend away in Boston, so I tested the Thursday and Friday before we left, and Sunday when we got home.  All negative.  Or so I thought. 
My go-to pregnancy tests are First Response, which show up positive WELL before the allotted 5 minute timeframe in the instructions.  When I took the tests before we left for Boston and when we returned, I was using the el cheapo Wondfo pregnancy test strips that you can order in bulk on Amazon.  None of them showed two pink lines immediately, so I tossed them in the trash within a minute of testing.
On this particular Monday – the day we found out - Derek's birthday – I woke up, took my temperature, and laid in bed thinking, "Shit, I know I have long, unpredictable cycles but I'm really probably due for a period."  I entered my temperature into my Fertility Friend app, looked at the dates of my last period (you know, the one and only period I'd had since Benjamin was born), and figured I was due any day. 
Just in case, I took another pregnancy test (negative), and for some unknown reason, I actually left it out on the counter.  I never, ever leave them out to check on them later.  I went back to bed and relaxed a bit while Benjamin enjoyed some Sprout channel.  Not more than an hour later, I got up to go to the bathroom, sat down on the toilet, and casually glanced over at the test strip that I'd left out that morning. 
I have no words for the emotions I felt when I saw the second pink line.  My heart stopped.  I smiled.  A big, huge grin, but still full of disbelief.  I started laughing and repeating, "Holy shit, holy shit, holy shit.  Ohmygod.  Are you kidding?!"
Of course, I immediately took two more tests, which also turned up faintly positive. 
And like any psycho normal person would do, I loaded Benjamin up in the car, and trekked over to Wal Mart, where I bought a few boxes of regular tests, including my precious First Response pregnancy tests (hands down the best!), drove home, and started testing some more.  I tested repeatedly over the next few days and I think I cleared over 20 tests when all was said and done.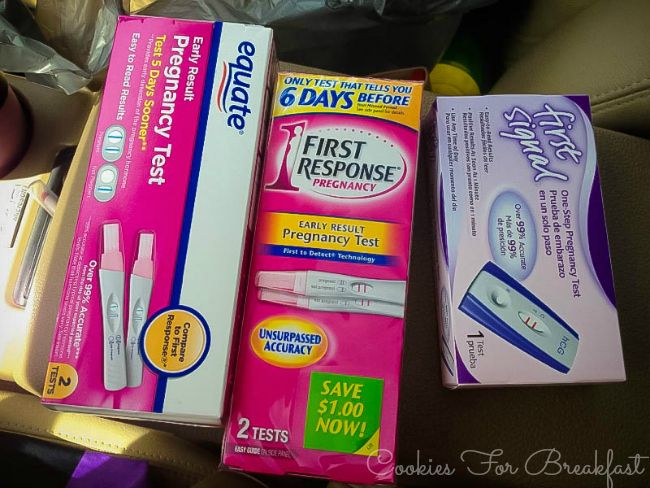 My bathroom looked like some kind of freak science experiment.  I surely am not the only person who likes to leave out positive pregnancy tests to compare how much they are darkening from one day to the next. 
I rummaged through the bathroom trash and dug out the tests I'd taken that Thursday, Friday, and Sunday.  The test from Sunday was definitely positive, and the one from Friday was questionable.  Holy crap.  Sorry, baby, for the wine and beer I had over the weekend.  I didn't know you were there!  I didn't even know it was possible to get a positive test that early.  Six days after, well, you know. 
After all the testing, I took Benjamin out for a celebratory dinner, and we called it a day.   Luckily, my parents were actually away on vacation, otherwise it would have been hard to keep this all a secret.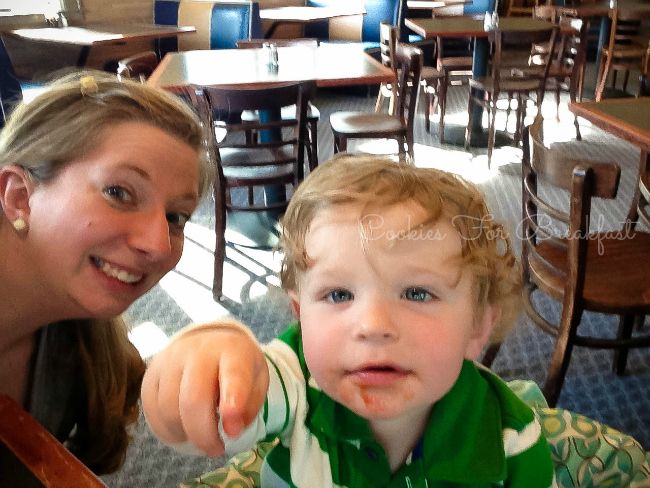 Derek randomly decided that Monday (not knowing that any of this was happening) that he wanted to come visit Tuesday and stay over through Wednesday.  Which was the most perfect timing ever.  I excitedly whipped out the Big Brother t-shirt I'd bought for Benjamin months earlier, in preparation for this moment, snapped a few photos, and waited for Derek to arrive.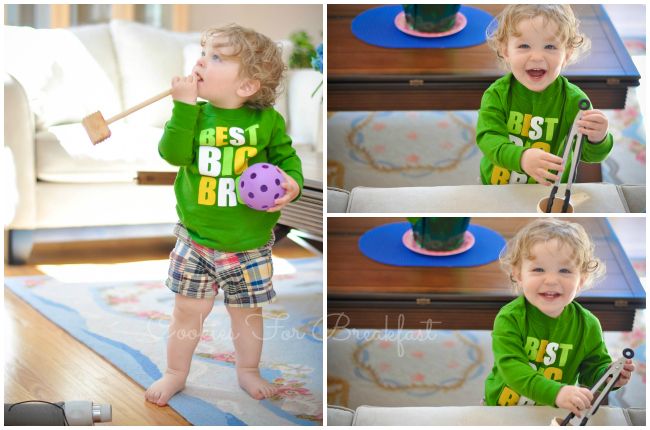 I wasn't entirely surprised that Derek didn't notice Ben's shirt.  We carried on a regular conversation for at least 10 minutes before I kind of hinted to look at the shirt, as I awkwardly stood there with my big ol' DSLR hanging from my neck.  Luckily, I managed to get one good shot of his face when he fully realized what was going on.  Derek was just as shocked as I was, and kept saying there was no way that could be possible.  But it was.  We took a family walk down to the beach together and talked about what this all meant.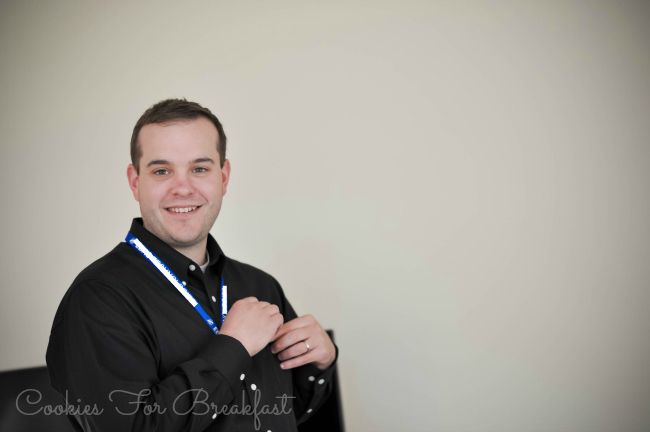 When we found out we were pregnant with Benjamin, it was like, "OH FINALLY" and because I'd had an early miscarriage the cycle before him, I was so skeptical and nervous, that I really wasn't excited – I was consumed with just being scared.  This time around, I was so completely, totally, utterly shocked, and I got to experience all those excited feelings that normal people experience.  I swear, there is nothing more exciting than seeing the first positive pregnancy test.  Despite feeling like garbage for the first trimester and swearing that I'll never do this again, I'm already excited to go through all of this one more time after baby #2.  I'm no Michelle Duggar, but three sounds perfect to me. 
And that, my friends, is how we found out about baby #2.  Do you eat this stuff up as much as I do?  I love, love, love reading stories about how people found out they were pregnant, learning exactly what they did afterwards and in the very early days.  For some reason, it's just fascinating to me.  And after making this short story long, I hope it's fascinating to you too. 
Happy Friday!
Pin It